1st Choice Locksmith Houston, offers professional safe opening services. Our trained locksmiths are equipped to manipulated any type of safe or simply change your safe combination.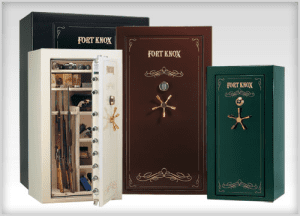 1st Choice Locksmith Houston also carries various types of safes, such as gun safes, Hopper safes as well fire and burglary safes
1st Choice Locksmith Houston, is proud to add a new line of safes.
U.L. 2-Hour Fire Safe/U.L. Burglary
Can Your Business Survive Record Losses From Fire?         
Statistics show that if a company's records are lost in a fire, 17% can no longer furnish a financial statement, 14% suffer a reduction in credit rating and 43% go out of business completely. No home or business is safe from fire. Your vital records and possessions are only as safe as the quality of protection you provide for them. With a fire resistant safes, you can be confident your records will survive.
Standard Features
Thick 41⁄4" door with recessed anti-pry design. Safe walls are 21⁄2" thick
Five active bolts that lock in 3 directions, massive 1" diameter round bolts that extend deep into safes body (Models 1812-3018)
Center bolt down hole for easy installation (hardware included)
Plush suede like quality interior to protect jewelry and valuables
UL listed Group II high security lock, mechanical or electronic available
UL 2-hour fire label, furnace-tested to 1850°F for 2 hours. Interior temperature of safe was less than 350°F during the test and cool down
Models 1812 - 3018 now with U.L. RSC (burglary) label
Solid chrome-plated handle with shear point to prevent the safe from being forced open by handle attack
Independent re-locker and hard-plate to prevent drilling attack on locking mechanism
Lifetime Replacement Guarantee (see catalog for details)
Options (additional charges apply)
S&G 6120 electronic lock
Key locking dial
Standard colors: Sandstone or gray
All specifications are subject to change without notice. The above mentioned fire resistant safes carry a U.L. 2 hour 350° fire label as to Fire and Impact tests and the U.L. Residential Security Container (BF) label.
Add 2" to outside depth for dial and handle.
Proven to endure two hours' exposure to severe fire with an exterior temperature of 1850°F and an interior temperature that did not exceed 350°F (Paper chars at 405°F) throughout 2 hour test and cool down.